get to know
THE MEANING OF HOSPITALITY
Crested Butte Lodging
The Elk Mountain Lodge is nestled in a quiet residential neighborhood surrounded by historic residences, yet only two blocks from the Crested Butte's "main street," Elk Avenue, two blocks from the shuttle to Mt. Crested Butte Ski Area, and four blocks from the groomed Nordic ski trails.
Most guests who fly in for their stay at the lodge don't bother with car rentals because everything is so convenient.
The Elk Mountain Lodge B&B is a jewel, one of those quiet little inns that's perfect for small groups, and has become a favorite of ski and bicycle clubs looking for a modest yet elegant mountain trip. Group rates are available, and vary according to group size and stay.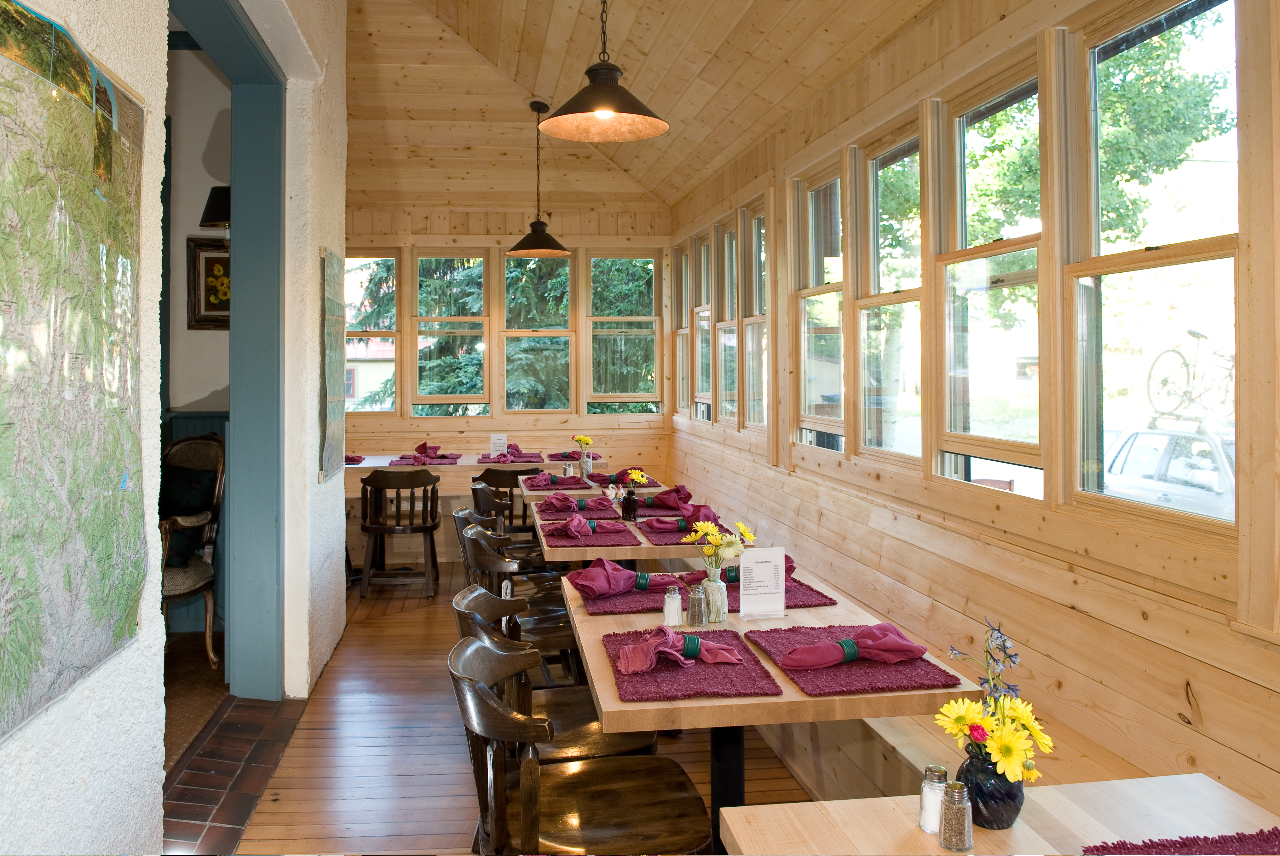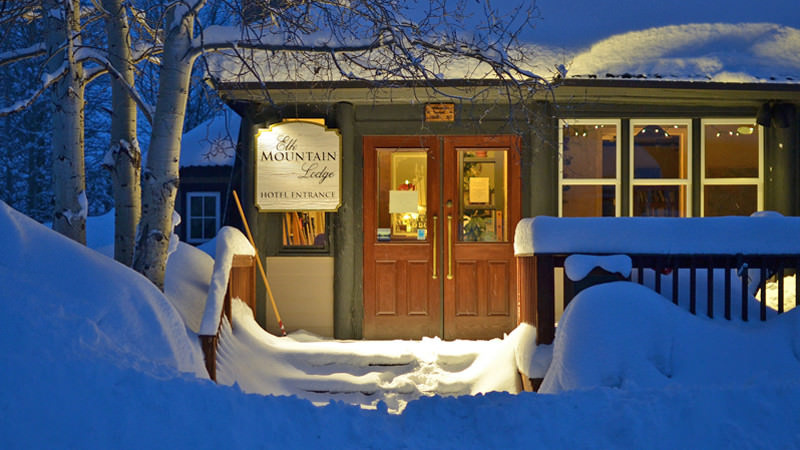 A Deluxe Continental breakfast is served including rotating scrambled eggs, pancakes, waffles or French toast. An assortment of breads, bagels, jam, fresh fruit, homemade granola, yogurt, fresh juice, tea, cocoa, coffee, fresh baked goods and homemade snacks are served daily.
Occasionally, you may be treated to an impromptu concert from one of the music festival events, which the lodge hosts from time to time. The lobby and social area are conveniently integrated with the bar and dining area. A well-stocked game room and library are available for those "cozy, cool mountain evenings".
The staff at the lodge is always available to give guests suggestions for the best local "off the beaten path" special places in the surrounding Rocky Mountains.
Innkeepers are available from 7:00am to 11:00pm to assist guests in planning their high country activities. The lodge staff has a wealth of knowledge of Gunnison County. They are accustomed to going out of their way to provide guests with that "local's" view of downhill and backcountry skiing, snowboarding, mountain biking and hiking trails, and fishing holes.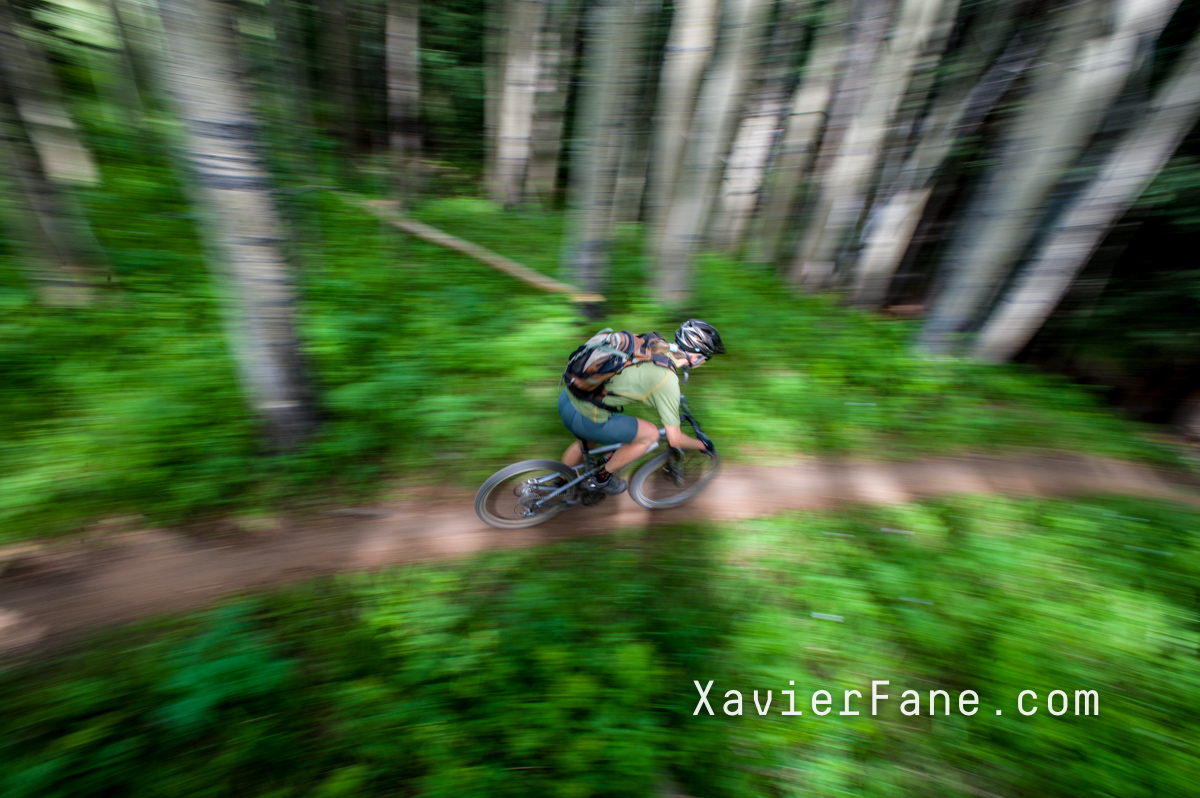 in the news
The laid-back town in the Rocky Mountains is having a moment. It's just 24 miles from Aspen as the crow flies, but Crested Butte feels a world away. You won't see any furs or fake tans, for one thing—and that's how the locals like it. With a distinctly small-town feel, Crested Butte's historic downtown looks like it was stolen out of a snow globe, but it's also home to world-class skiing and mountain biking, and some memorable restaurants and watering holes. In other words: all the beauty and nightlife, none of the pretense. You might want to hurry, as the secret is starting to get out.
Where to Stay
Before you arrive, ask yourself whether you want to stay in town or on the mountain. They're only about 10 minutes apart and there's a free shuttle between the two every 15 minutes, so it's really a question of whether easy access to downtown is worth schlepping your ski gear back and forth. On the mountain, check out the Lodge at Mountaineer Square. It has everything from smaller studios to four-bedroom suites (plus hot tubs), and it's steps from the lifts. If you want to stay in town, the rustic 
Elk Mountain Lodge
 has a warm B&B feel and is only a few blocks from restaurants and shops. If you want to go a little more high-end, check out the Taylor River Lodge, a Condé Nast Traveler Hot List hotel just 20 minutes from town....
read more

To get a true sense of what Crested Butte is all about, stay downtown at the 19-room
Elk Mountain Lodge.
Located just steps from Crested Butte's main drag, the Elk Mountain Lodge is owned by a nice local couple, the Nolans, who are full of good insider beta. Example: If it's a full moon, head to the mountain for a skin up the resort to Uley's Cabin for a raging bonfire and party. The complimentary breakfast is a dream—homemade granola, huevos rancheros, and cinnamon-raisin French toast. Plus, you're only
two blocks from the bus stop
, where you can catch a ride to the mountain.

A stay at The Elk Mountain Lodge is like being a member of the Innkeeper's extended family. The recent renovation of this historic miner's hotel still leaves the old charm of the turn of the century. For directions to the lodge and to make reservations please visit our reservations page.
View Photos or Take a Virtual Tour