Crested Butte Lodging
The Elk Mountain Lodge is nestled in a quiet residential neighborhood surrounded by historic residences, yet only two blocks from the Crested Butte's "main street," Elk Avenue, two blocks from the shuttle to Mt. Crested Butte Ski Area, and four blocks from the groomed Nordic ski trails.
Most guests who fly in for their stay at the lodge don't bother with car rentals because everything is so convenient.
The Elk Mountain Lodge B&B is a jewel, one of those quiet little inns that's perfect for small groups, and has become a favorite of ski and bicycle clubs looking for a modest yet elegant mountain trip.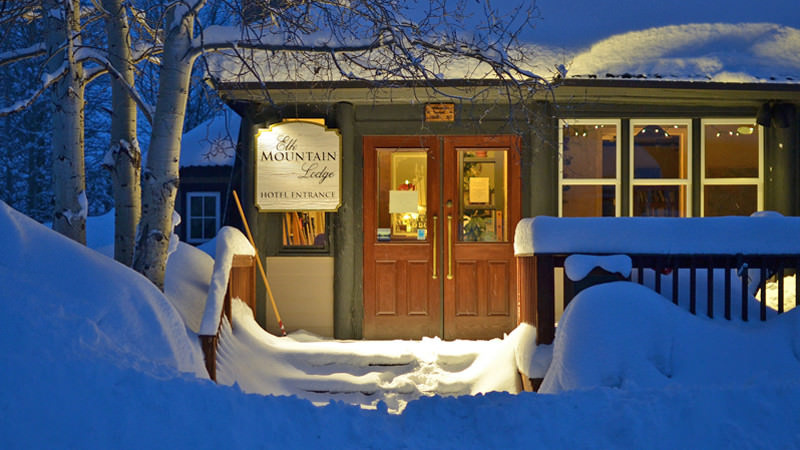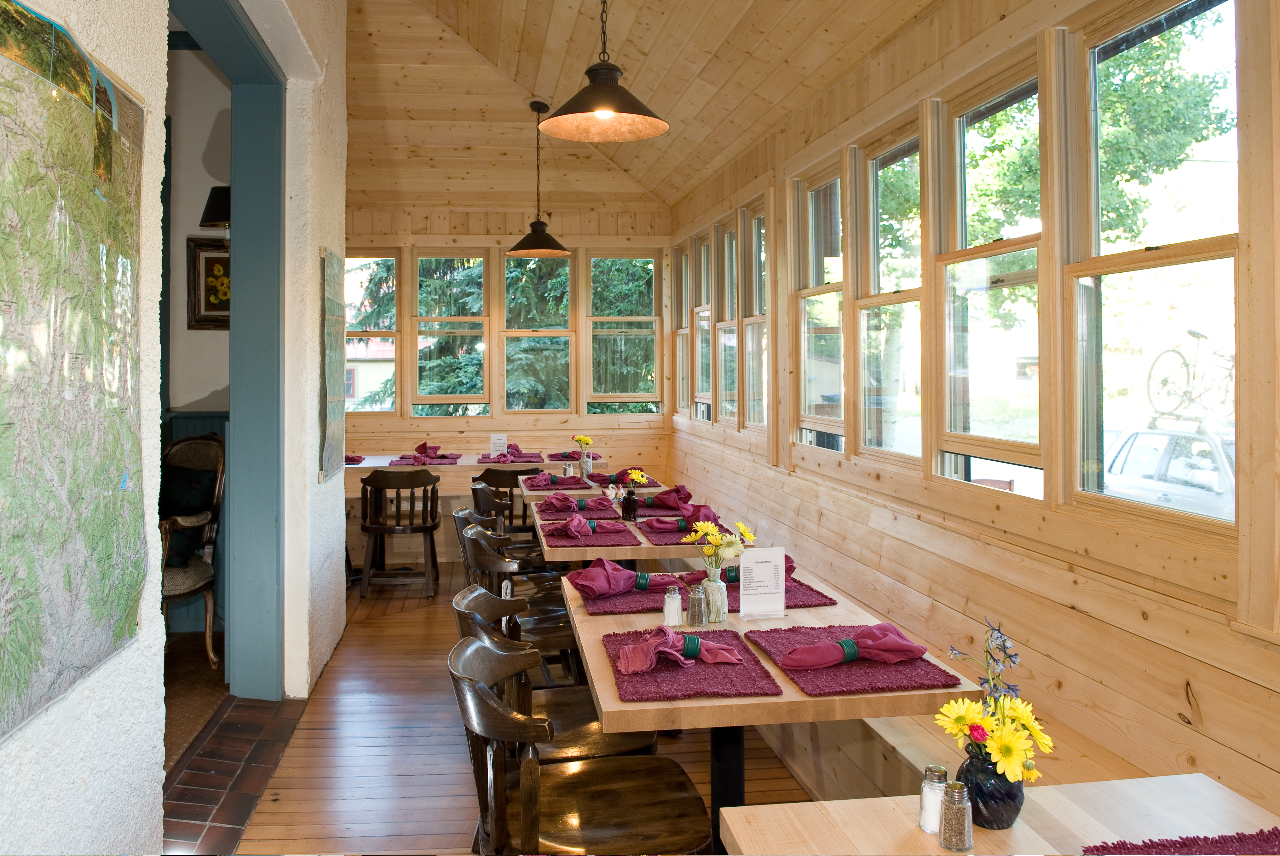 A Deluxe Continental breakfast is served including rotating scrambled eggs, pancakes, waffles or French toast. An assortment of breads, bagels, jam, fresh fruit, homemade granola, yogurt, fresh juice, tea, cocoa, coffee, fresh baked goods and homemade snacks are served daily.
Occasionally, you may be treated to an impromptu concert from one of the music festival events, which the lodge hosts from time to time. The lobby and social area are conveniently integrated with the bar and dining area. A well-stocked game room and library are available for those "cozy, cool mountain evenings".
We're Here to Help
The staff at the lodge is always available to give guests suggestions for the best local "off the beaten path" special places in the surrounding Rocky Mountains.
Innkeepers are available from 7:00am to 11:00pm to assist guests in planning their high country activities. The lodge staff has a wealth of knowledge of Gunnison County. They are accustomed to going out of their way to provide guests with that "local's" view of downhill and backcountry skiing, snowboarding, mountain biking and hiking trails, and fishing holes.
A stay at The Elk Mountain Lodge is like being a member of the Innkeeper's extended family. The recent renovation of this historic miner's hotel still leaves the old charm of the turn of the century. For directions to the lodge and to make reservations please visit our reservations page.
View Photos or Take a Virtual Tour
Your Choice for Crested Butte Lodging
Located only 1 block from Elk Ave and Crested Butte's finest restaurants, the lodge has become the premier hotel in the Historic district.
Sign up to our Newsletter
[contact-form-7 id="955" title="Newsletter"]
(We do not share your data with anybody, and only use it for its intended purpose)