This building was erected as a hotel and boardinghouse for miners working for the Colorado Fuel and Iron Company in 1919. The building was constructed of cinderblocks made using cinders from the mine slag piles and locally pressed. The building housed up to 65 boarders. A.E. Strangfeld recalls that the front porch extended across the entire width of the building and contained bench-type seats where the boarders would sit after their evening meal in the summer. Meals were served family-style in big bowls placed on the table.
The hotel then contained the only public telephone in that part of Crested Butte. Anyone in the area of the hotel who needed to make a call placed it from the hotel and incoming calls for people in that part of town were transferred to the hotel. When the Big Mine closed in 1952, CF&I began to sell off its property in Crested Butte. In 1952, Austin Yarnel bought the building from CF&I and reopened it as the Elk Mountain Lodge.
The old coal stove that was once used to heat the miner's lodge still exists in the basement of the Elk Mountain Lodge. The original buttresses, which added support for the building, can be seen near the guest computer in the lobby. Back when miners inhabited the lodge, 2nd Street was considered Main Street and the miners walked to and from the Big Mine located on the bench behind where the Crested Butte Nordic Center exists today. Since the closing of the mine a large home has been built right on top of where many lives were lost.
In the mid-70's the restaurant Donita's occupied the front of the building, which is how the liquor license was acquired. During that time the front entrance was for restaurant patrons and the back entrance was used for guests to check in at the Elk Mountain Lodge. After Donita's moved to their current location on Elk Avenue, a Chinese restaurant briefly took over the front space of the lodge.
During the early-80's, the Elk Mountain Lodge underwent a great deal of change. The third floor of the building was added along with each room getting a private bathroom. The sunroom, where guests now enjoy breakfast, the tv room and first floor rooms were also added during this time.
We hope you enjoyed this piece of history. Thank you for staying with us and please let us know if there is anything you need.
Warmly,
Elk Mountain Lodge Staff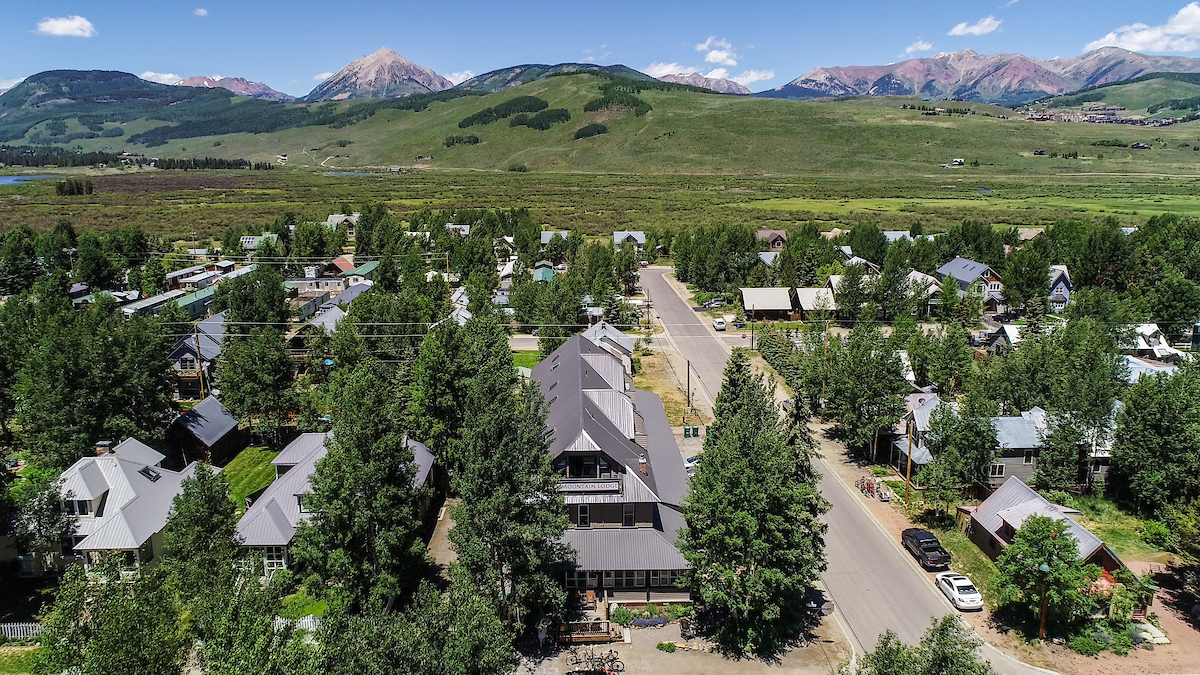 Your Choice for Crested Butte Lodging
Located only 1 block from Elk Ave and Crested Butte's finest restaurants, the lodge has become the premier hotel in the Historic district.
Sign up to our Newsletter
[contact-form-7 id="955" title="Newsletter"]
(We do not share your data with anybody, and only use it for its intended purpose)