These last few days, Crested Butte has been douced in snow. In fact, we have had nearly four feet of snow in the last seven days, and almost two more feet the week before. And with these few storm systems, our winter has been completely transformed.
Hailing the new snow that has fallen in Crested Butte over the last 2 weeks.

Crested Butte Mountain Resort opens Teocalli 2 Bowl

With all this new snow, Crested Butte Mountain Resort is skiing exceptionally well. Whether you're out to ski groomers, trees, bumps, or steeps, the feet of snow we've had in the last two weeks have made for excellent conditions.

Last Saturday, CBMR opened the new Teocalli 2 Bowl. This area has never been open to the public for skiing before. It runs next to the more familiar Teocalli Bowl but has a longer hike out. The hike out of Teo Bowl is typically 10-15 minutes whereas the hike out of Teo 2 is 25 to 30 minutes. The Teo 2 hike eventually meets up with the Teocalli Bowl hike. Teo 2 offers excellent terrain for advanced to expert skiers. Even better, the hike will deter many skiers and keep the snow in great condition long after the last storm. It's worth checking out the new Teo 2!


Upcoming March Events

March hosts some of the best events that Crested Butte has to offer. You can look forward to:

March 5 – 8: IFSA Junior Nationals Freeskiing Competitions – Come watch some of the best up-and-coming talent in big mountain freeskiing! Visit freeskiers.org for more information.

March 7, 14, or 21: Crested Butte Nordic Center Yurt Dinner – Earn your dinner by snowshoeing or cross-country skiing to and from the Magic Meadows yurt! Visit cbnordic.org for more information or call 970.349.170

March 7: Big Air on Elk – This event is one of the highlights of the season! Elk Avenue, our main street in town, is blocked off and covered with snow. A huge jump is built, and specially-invited competitors are towed via snowmobile to perform giant tricks off the jump. If you haven't seen it before, don't miss it this time!

March 13 – 15: Ski Mountaineering National Championship race – Come watch ski mountaineering athletes from all over North America compete on one of the coolest venues around. The Guides Ridge climb is certainly an impressive highlight! Visit skicb.com for more info.

March 14 – 15: Backcountry Basecamp – Coinciding with USSMA Nationals, Backcountry Magazine brings tons of backcountry ski gear available for demos. Also, be sure to enter their raffle!

2 Star & 4 Star Freeride World Qualifier – Watch some of the best freeskiing athletes in the nation throw down on Crested Butte's extreme terrain. Find out more at freeskiers.org.

March 21: Concert Featuring Switchfoot with Brad Corrigan of Dispatch – This fun concert is held at the Adventure Park at Crested Butte Mountain Resort, opening with Just How at 4:30 pm and Switchfoot plays at 6:00 pm. Get your $15 tickets here.

March 22: The Al Johnson Telemark Race– This race is Crested Butte at it's finest. Costumes, skiing, beer. What more could you ask for? Race or just watch. Either is fun. The race usually begins at noon at the bottom of the North Face Lift. Find out more at aljohnson.net.

March 27: Grand Traverse – This is the most famous backcountry skiing race in Colorado, and perhaps the nation. Entrants must race in pairs beginning at midnight at CBMR and make the 40-mile ski over to Aspen. Find out more at elkmountainstraverse.com


A skier enjoying powdery turns in Crested Butte's backountry.
Come Visit Crested Butte!
March is packed with fun events and our snow is great. So, come plan your stay in Crested Butte for March. When you do, consider staying at the Elk Mountain Lodge, the perfect hub for your Crested Butte adventures!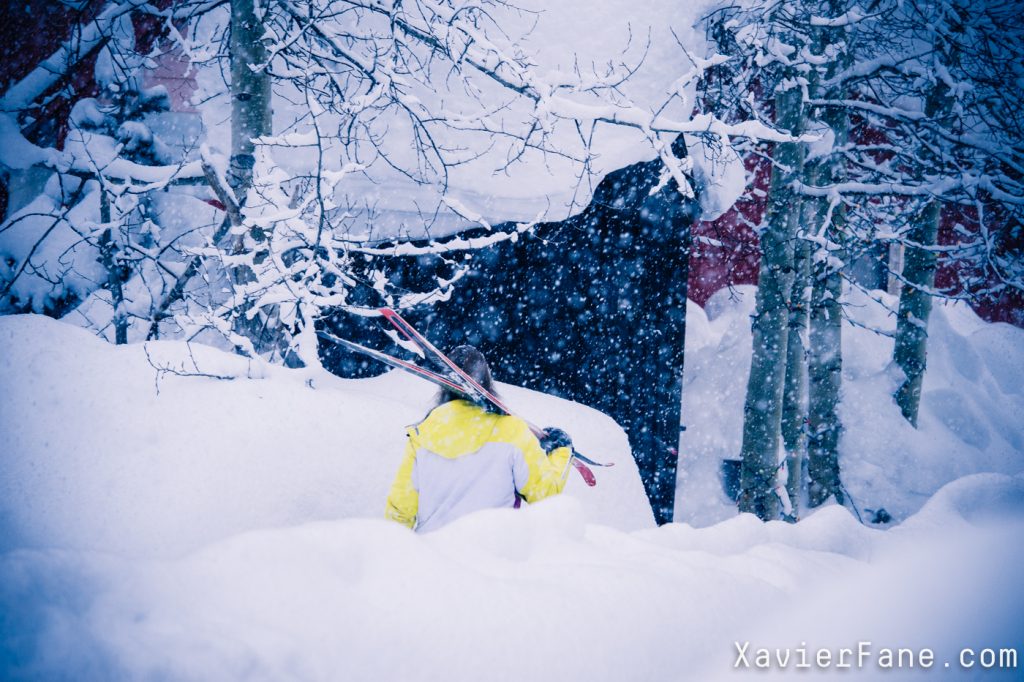 The town of Crested Butte looks beautiful in winter.