The leaves are changing on the aspens here in Crested Butte, making our mountains glow in hues of gold, orange, and red. This is simply one of the most scenic times of year in Crested Butte.
Fall colors in Crested Butte typically peak during the last two weeks in September and the first week of October. We are at the beginning of the peak now, and the colors are magnificent this year.
Aside from spectacular fall scenery, we also have a bunch of fun events in Crested Butte during these next few weeks. Some of them include:
Farmer's Market (Sundays until Oct. 11) – Head down to the west end of Elk Avenue to enjoy the freshest produce from the most recent harvest!
Crested Butte Film Festival (Oct. 24 – 27) – A growing event in Crested Butte, the film festival is meant to inspire you with creativity and activism. Join in the Thursday night Bike Parade, choose from 6 different programs at various times, and other events. Visit the Crested Butte Film Festival website for more details on offerings and to purchase tickets.
Free Admission to Crested Butte Museum (Oct. 26) – To honor Smithsonian day, admission to the heritage museum in Crested Butte is FREE!
Camp 4 Coffee Cart to Cart Run – Get your daily dose of coffee and exercise at the same time by participating in this race that begins near the Camp 4 Coffee location downtown Crested Butte and ends at their other location in CB South. Choose from a half marathon or a 19 mile course. Visit the Crested Butte Mountain Runners for more details on the course and to register for this event.
Summer Season Closing Day at Crested Butte Mountain Resort – Enjoy riding the Red Lady for both hiking or mountain biking on Fridays, Saturdays and Sundays through Sept 27th. Then, the lifts won't spin again for the public for two months, until they open for ski season on Nov. 25th!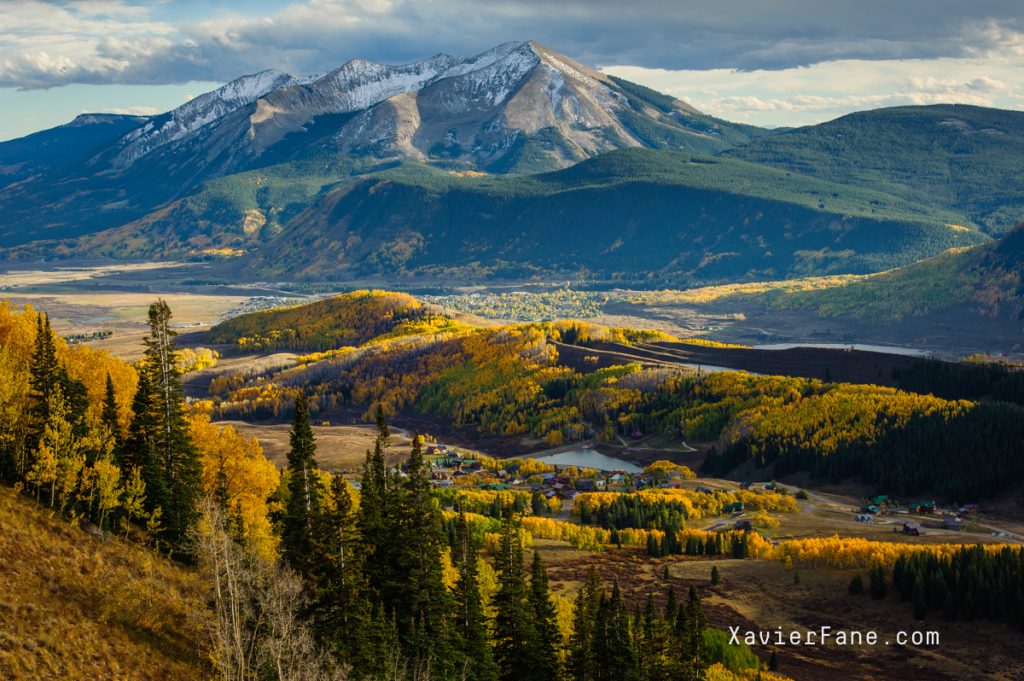 We hope you will come to Crested Butte to enjoy the fabulous fall colors and our fall events. And when you come please come stay with us, your second home, at the Elk Mountain Lodge!