The Crested Butte – Gunnison Tourism Associaton and Crested Butte Chamber of Commerce provide a wealth of information for travel to the area from flights into the Gunnsion Airport to using the Crested Butte Free Shuttle, dining guides and more.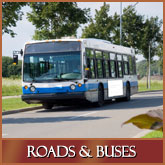 Roads & Buses
There are many scenic routes in to and out of the Crested Butte area to discover. Once your here you can count on the Mountain Express Free Shuttle to get you from the Elk Mountain Lodge to just about anywhere, including the slopes at Mount Crested Butte Resort and Ski Area.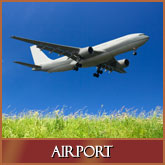 Airport
More direct flights from all over the country are being added to get you to the Gunnison - Crested Butte Airport (Airport Code: GUC). Check the latest schedule for flights, and get information on rental cars and trucks or local airport shuttle services.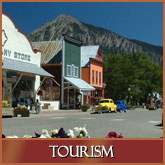 Tourism
The Crested Butte and Mt. Crested Butte people look forward to seeing you this season! Please take the time to plan your trip and use one of the many local tourism services to make your trip to the area the most enjoyable that it can be.